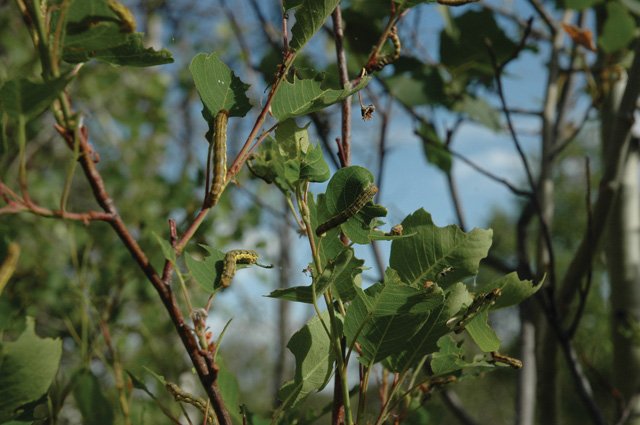 Caterpillars fill this tree, feasting on its leaves. An outbreak of an unknown species of caterpillar has hit Routt County, with as least four tree species losing foliage as a result.
Stories this photo appears in:
Unknown caterpillar species spreads thick across county
Take a walk around Frank Welsh's property 10 miles south of Hayden and it won't take long to see the scale of the caterpillar infestation there.