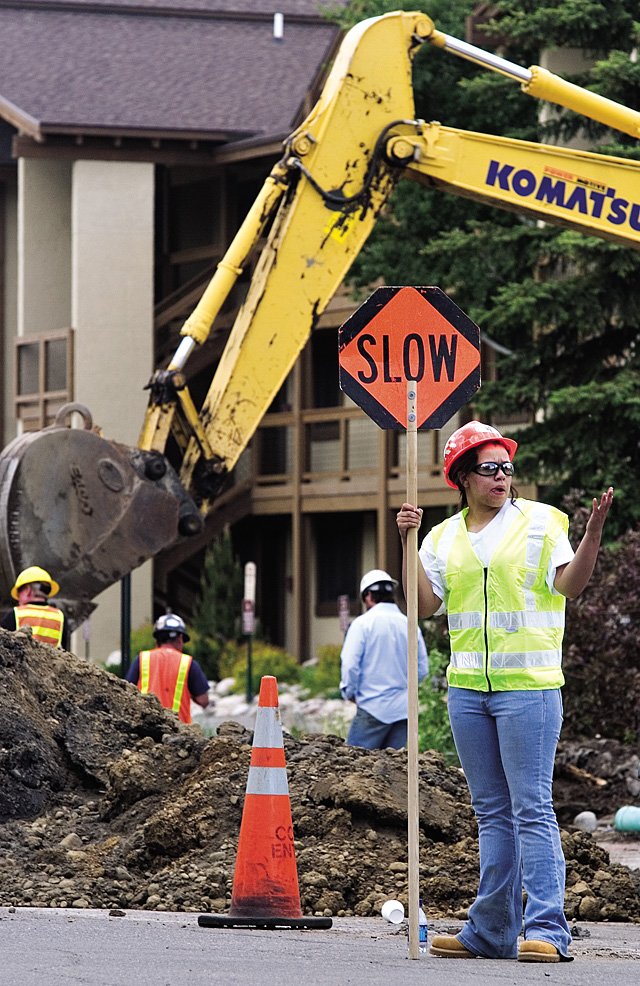 Cassandra Allen helps control traffic flow past a construction site on Yampa Street in downtown Steamboat Springs on Tuesday. The City Council approved sweeping changes to its inclusionary zoning ordinance Tuesday night, significantly altering financial impacts for new construction and developers.
Stories this photo appears in:

Non-profits are excluded from sweeping new housing policies adopted by the city of Steamboat Springs on Tuesday night. Capping nine months of research and preparation, the Steamboat Springs City Council approved a vastly revised inclusionary zoning and linkage ordinance, voting, 4-2, to change how the city will provide affordable housing for local workers facing Steamboat's booming real estate market. Council members Paul Strong and Loui Antonucci voted against the ordinance, citing what they said are excessive fees for commercial developers. City Council President Susan Dellinger was absent from the meeting, which continued past 11 p.m. in a crowded Centennial Hall.