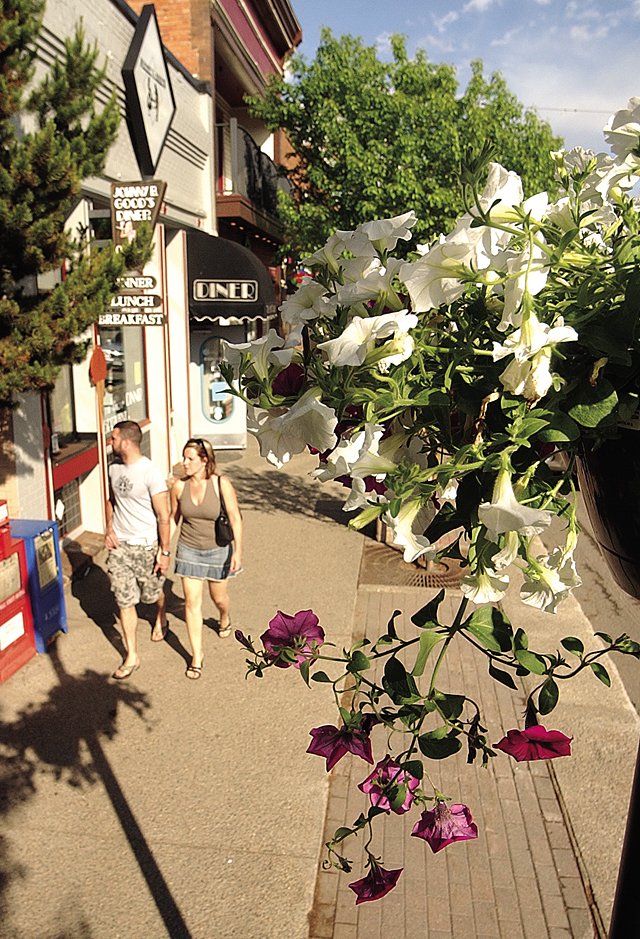 Erik Hyslop and Megan Petersen, who moved to Steamboat Springs last week, walk along the Lincoln Avenue sidewalk Monday evening. The Steamboat Springs City Council tonight will discuss creating a business improvement district downtown, that could potentially create a funding source for beautification, maintenance and improvement projects.
Stories this photo appears in:

City Council could OK inclusionary ordinance tonight
Steamboat Springs homeowners will have to pay new fees to expand their homes under an affordable housing ordinance the City Council could enact tonight.