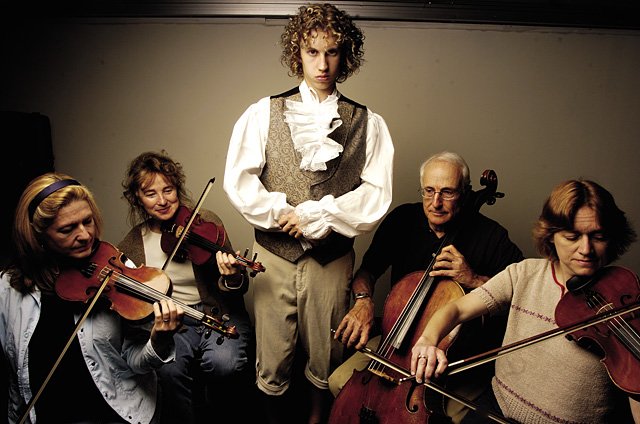 Beethoven, played by Steamboat Springs sophomore Cody Poirot, stands above the Steamboat String Quartet, which will be performing a series of Beethoven songs in a Sunday play/concert about his life. Quartet members are, from left, Teresa Steffen Greenlee, Bonnie Murray, John Sant'Ambrogio and Mary Anne Fairlie.
Stories this photo appears in:

Beethoven's life revealed in Sunday play, concert
Imagine being a world-class musician going deaf. How would that change your life? Ludwig van Beethoven contemplated suicide.