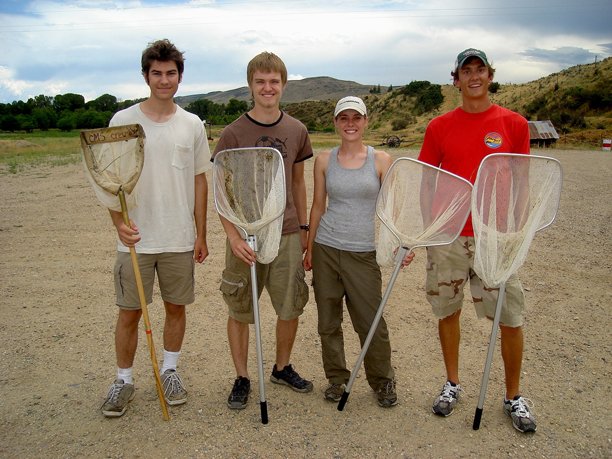 Conducting a study on the health of Colorado frogs, a team of students, Boulder High School senior Robert Adams, from left, Don Larson of University of Alaska, Fairbanks and University of Colorado biologists Anna Peterson and August Jensen visited Craig on Wednesday. The local frog population appears to be in good health, they said.
Stories this photo appears in:

Frog study finds no deformities in area population
The peaceful croaking of the frogs in the oxbow next to the Yampa River east of Craig was interrupted by the swish of dropping nets and a cheer of success from the captors.