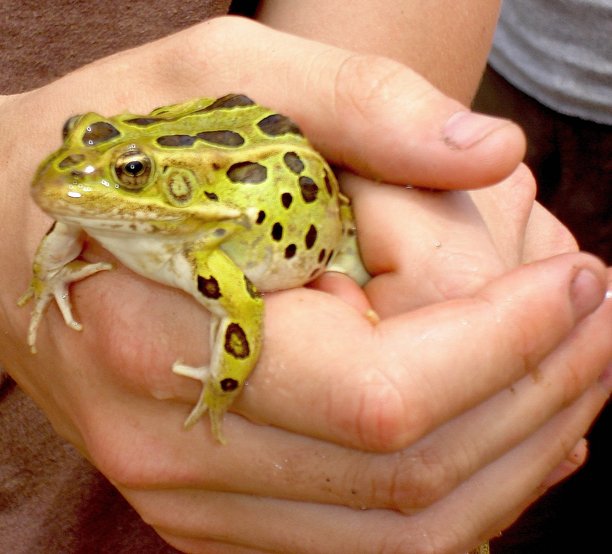 A bullfrog is captured at Wyman's Living History Ranch and Museum by students doing a study on deformities in frog populations in Colorado. No deformed frogs were found during the teams visit to Northwest Colorado on Wednesday.
Stories this photo appears in:

Frog study finds no deformities in area population
The peaceful croaking of the frogs in the oxbow next to the Yampa River east of Craig was interrupted by the swish of dropping nets and a cheer of success from the captors.