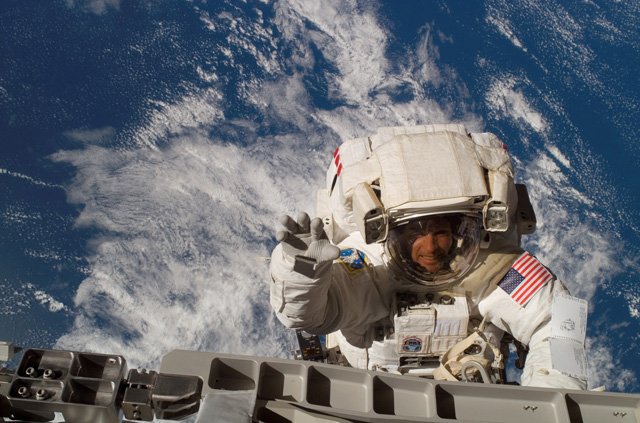 Astronaut Steven Swanson waves for the camera as he and fellow spacewalker Patrick Forrester work during the mission's second spacewalk June 13, 2007. Swanson said he was apprehensive at first, before his first spacewalk, but once he was out and on top of the station, the view and experiences were surreal.
Stories this photo appears in:
Steve Swanson to launch Wednesday from Kennedy Space Center
Steamboat Springs High School alumnus and NASA astronaut Steve Swanson will make his second trip to space when Space Shuttle Discovery mission STS-119 takes off Wednesday from Kennedy Space Center in Florida.
Perhaps the most enduring image from NASA's last Space Shuttle Atlantis mission happened to come from Steamboat Springs.