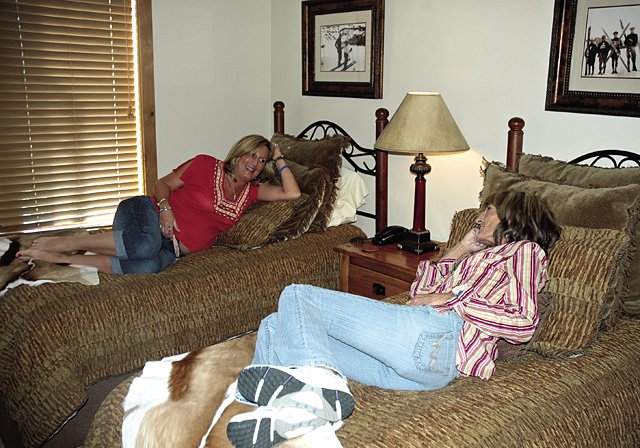 Missouri resident Vickie Bohannon, right, laughs with her sister LeeAnn Yeargain after flying in a hot air balloon Saturday. Bohannon is dying of pancreatic cancer and had one last dream of seeing the Colorado Rockies before passing away.
Stories this photo appears in:

Sisters trek from Missouri to Steamboat for one last ride
Vickie Bohannon doesn't have much of an appetite these days, but she craved "gravy and biscuits" Saturday morning. Her accent is as thick as the July humidity in her hometown of Sikeston, Mo., and it's hard to tell after spending any length of time with Bohannon that she is sick.