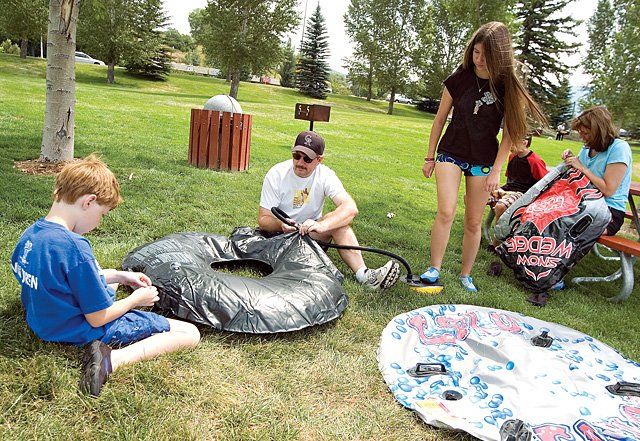 The Moore family, from left, Ryan, Randy, Aimee, Tym and Brenda inflate their tubes on the grass at West Lincoln Park in Steamboat Springs on Thursday morning. The family, which is visiting from Loveland, hoped to catch the tail end of the tubing season this week. However, city officials are asking river users to suspend their activities because of low water levels in the city stretch of the Yampa River.
Stories this photo appears in:

While the thermometer read a comfortable 82 degrees Thursday in Steamboat Springs, the Yampa River's streamflow dropped to an unseasonably low level of 81 cubic feet per second. The result was the immediate suspension of all commercial tubing operations on the city stretch of the river.