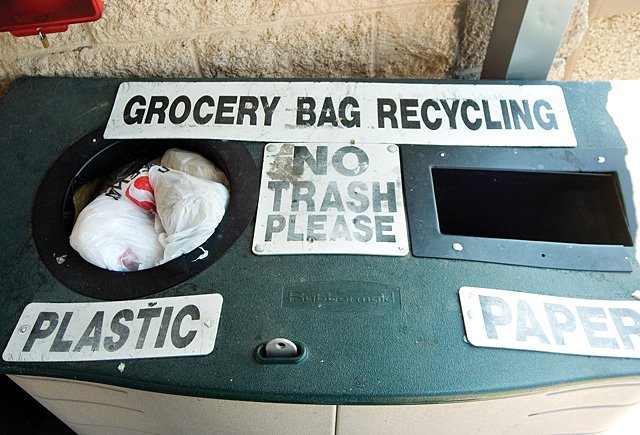 The recycle bin shown here outside of City Market in Steamboat Springs on Tuesday morning is one place customers can safely dispose of the plastic grocery bags they accumulate while shopping.
Stories this photo appears in:
Plastic bags have been banned or taxed for years in South Africa, Kenya, Taiwan, Bangladesh and Ireland. San Francisco began restricting use of the bags in March. Annapolis, Md., is considering the idea.