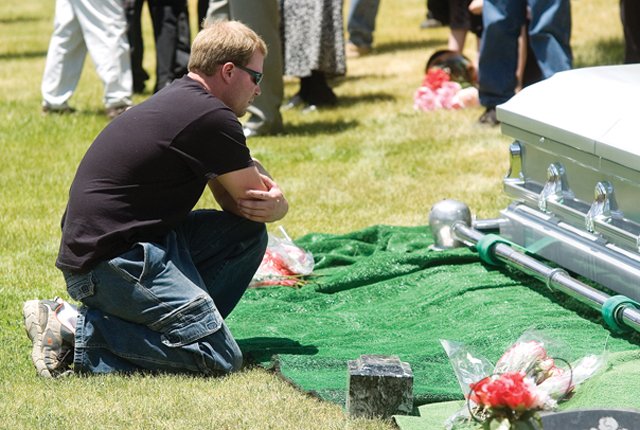 Titus Larsson, brother of Sam Hedemark, kneels next to his brother's casket following a graveside memorial service for Sam Hedemark and Chris Fuller in Yampa on Saturday.
Stories this photo appears in:
Underage drinking a major concern
The mother of a teenager killed after a night drinking in the Routt National Forest thinks her son might still be around if South Routt communities had more to offer teenagers.
Christopher King Fuller and Sam Theodore Hedemark grew up together. They shared in adventures together and, on Saturday, the two South Routt teens were laid to rest together.