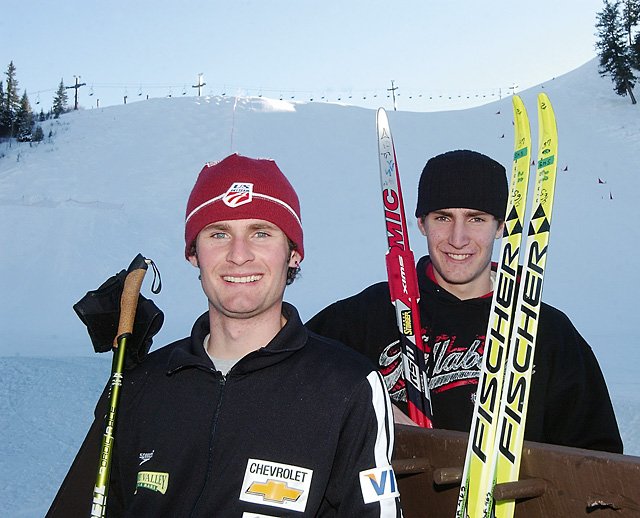 Brothers Bryan Fletcher, left, and Taylor Fletcher recently learned they're headed to world championship events to represent the United States in Nordic combined.
Stories this photo appears in:
Steamboat's Fletcher finishes 40th
Bill Demong had the third-fastest 7.5K time despite soft snow and moved up seven places in the race to finish 13th in the Nordic combined sprint Friday at the 2007 FIS Nordic World Ski Championships behind Finnish star Hannu Manninen. Steamboat's Bryan Fletcher finished 40th. Johnny Spillane did not race after jumping to 30th place. Spillane has a sore shoulder. Eric Camerota was disqualified for a jumping suit violation.
Steamboat siblings selected for world championship Nordic squads
Penny Fletcher wishes her two sons would find some time to clean their rooms. But she's not too upset about what's keeping them busy - especially considering the news Bryan and Taylor received during the past week.