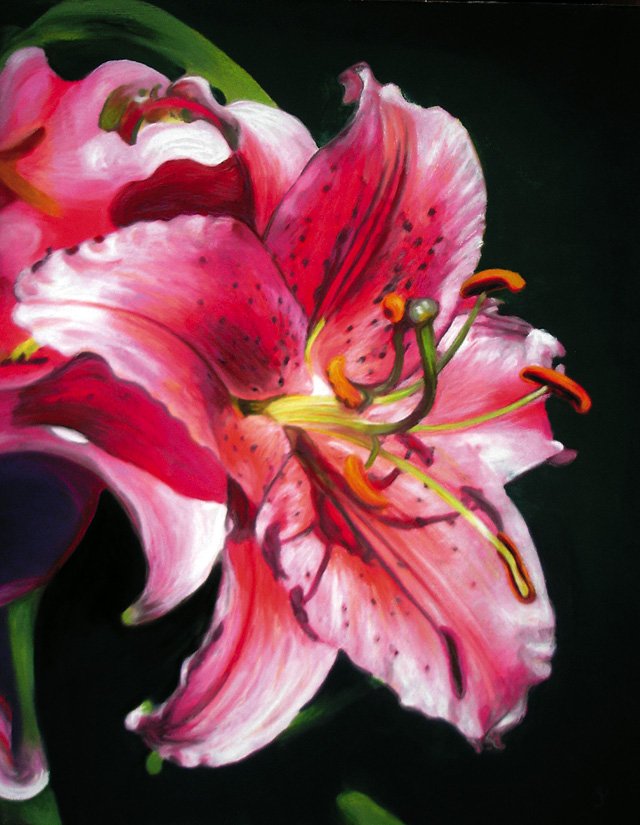 "Stargazer Lily," pastel on paper by Janice Lawrence. This will be the 2007 Easter Seal and will be mailed to 15 million houses. Lawrence is represented by Schiesser Gallery and will have an opening Saturday from 4 to 9 p.m. Lawrence's work will remain on exhibit through Jan. 31.
Stories this photo appears in:

Gallery features pastel, wood burning, metal sculpture exhibits
The three featured artists at Schiesser Gallery have little in common other than where they live and that they're working with new mediums.
January 12, 2007 midnight