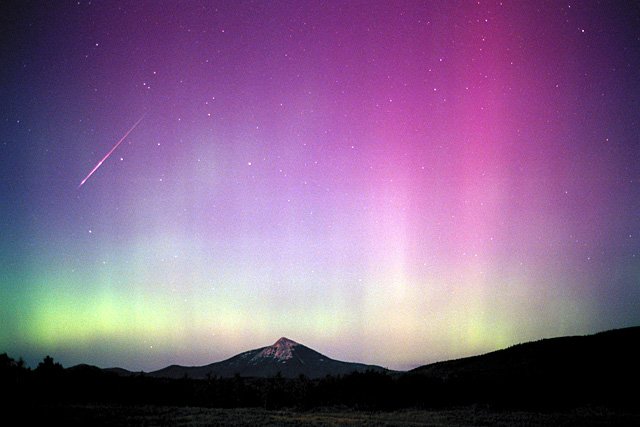 August's Perseid meteor shower doesn't always coincide with a spectacular auroral display, as it did in 2000, but the 60-plus meteors per hour that it produces is enough to keep most sky watchers up all night.
Stories this photo appears in:
Celestial highlights this year include meteors, planets and a total lunar eclipse
Sky watchers in 2007 can look forward to several excellent meteor showers, lots of bright planets, and two total eclipses of the moon. Add in a spacecraft flyby of the planet Jupiter and two more launches of spacecraft headed for Mars and beyond, and it stacks up to be a great year in astronomy!