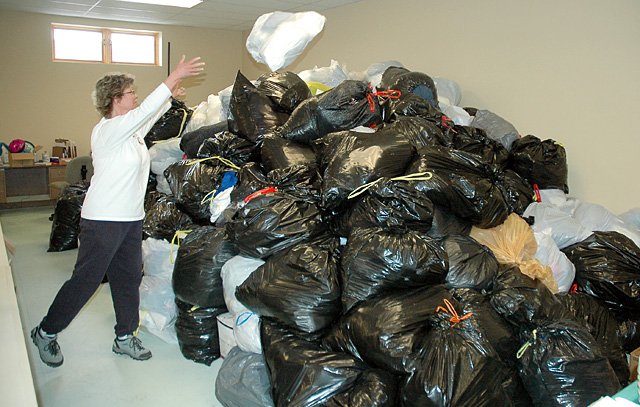 LIFT-UP assistant manager Nancy Mayer throws a bag of clothes onto a pile of donations for the thrift store Friday at the Lufkin LIFT-UP Center. LIFT-UP is inviting the community to attend an open house on Wednesday to celebrate the new building, which also is home to a food bank.
Stories this photo appears in:

LIFT-UP to hold grand opening for new location on Wednesday
LIFT-UP of Routt County has a new building and more space, but one thing certainly will never change as the non-profit organization continues to grow.
January 8, 2007 1:28 a.m.