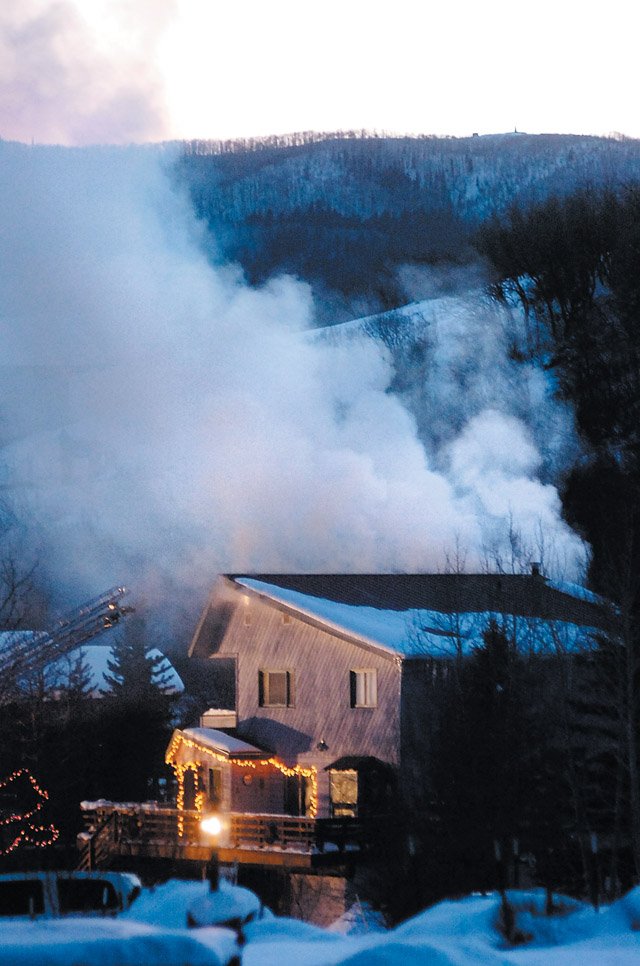 Smoke pours out from under the roof of a home on Uncochief Circle on Tuesday. Fire officials said the fire was contained to an upstairs room, and the cause is still under investigation.
Stories this photo appears in:

Arson is not the suspected cause of a fire that destroyed a room in a house in Old Town Steamboat Springs on Tuesday, fire officials said Wednesday. The fire at 1045 Uncochief Circle was reported at about 5 p.m. Tuesday after a neighbor saw smoke pluming from the home's roof.
January 4, 2007 12:25 a.m.