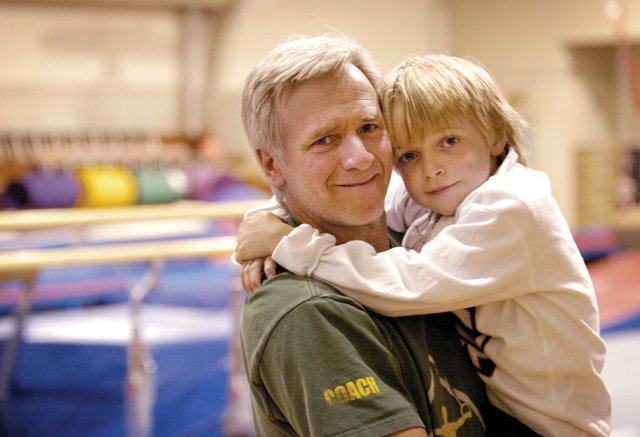 Dan Atkins and his son Danny, 7, are pictured in the Steamboat Gymnastics Center in Steamboat Springs on Tuesday. Atkins and his business currently are in the process of being evicted from their location on Eighth Street.
Stories this photo appears in:

Steamboat Gymnastics Center owner given one week to leave
The Steamboat Gymnastics Center is closing after 12 years. Owner and operator Dan Atkins was evicted Monday for unpaid rent. He was given seven days to move out of the building on Eighth Street. The Steamboat Springs School District owns the building and presented Atkins with his eviction notice.
February 28, 2007 midnight