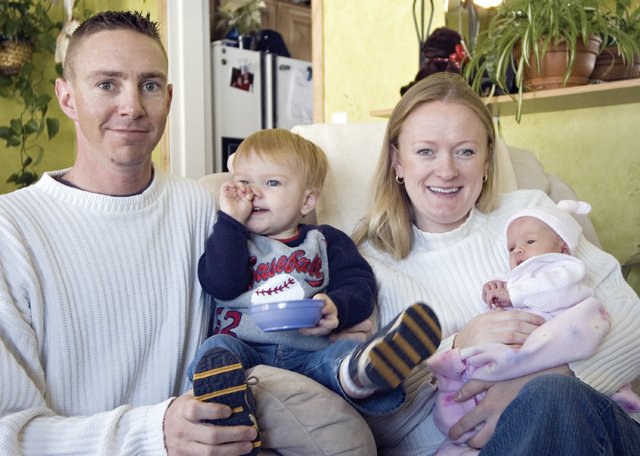 Ten-day-old Jayme Brungardt, right, rests in the arms of her mother, Melissa, on Wednesday at the family's home. Jayme was born Feb. 15 with a condition known as autoimmune hemolytic anemia and severe case of jaundice, which required a blood transfusion. Jayme's brother Bradley, siting on the lap of the children's father, Blake, had a similar condition when he was born 19 months ago.
Stories this photo appears in:

State Patrol, hospitals battle blizzard to save local baby, woman
Within hours after Jayme Brungardt was born at 7:40 p.m. Thursday, Feb. 15, doctors knew there was a serious problem.
February 25, 2007 midnight