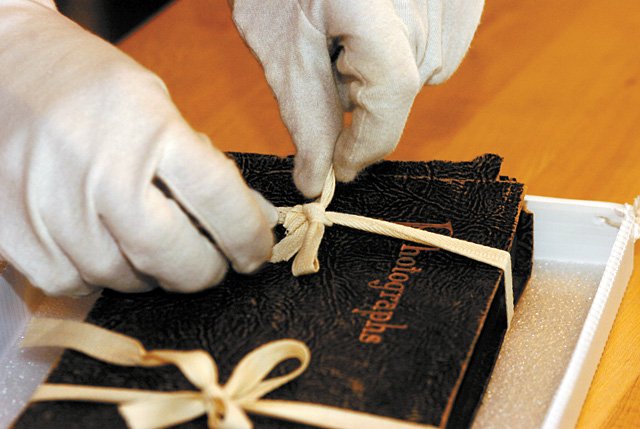 Tread of Pioneers Museum curator Katie Peck wears white cotton gloves when handling photographs. She will discuss the importance of writing pertinent details about the picture on the back of photographs with an archival pen to pass the information on to future generations.
Stories this photo appears in:
Museum teaches to preserve personal histories for future generations
Every year, the museum offers a free workshop to teach people how to preserve their precious family heirlooms - items such as photos, scrapbooks, china, furniture, silver, important documents and newspaper clippings. Among the lessons are how to properly handle and store such items.
February 23, 2007 midnight