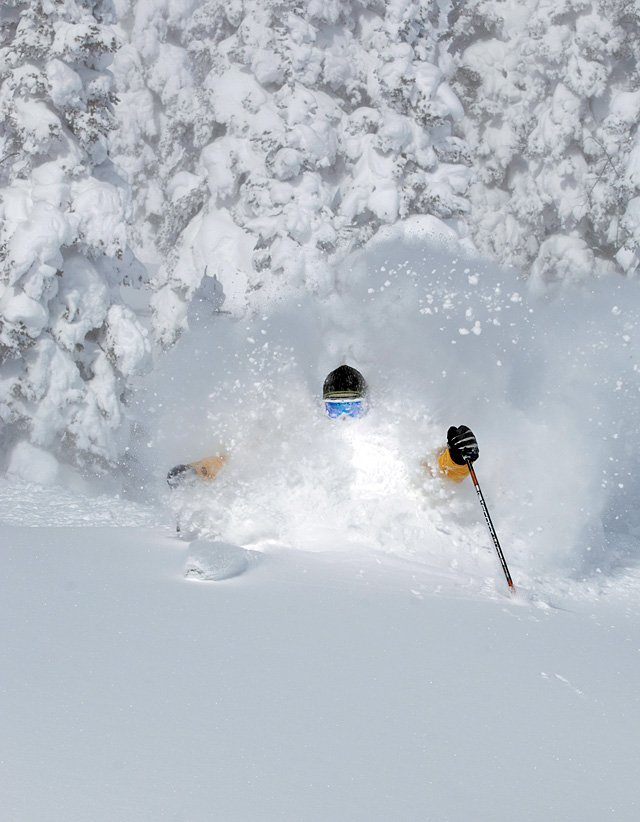 Steamboat's legendary champagne powder and the world-class skiing it creates is the subject of an episode of a Weather Channel TV show called "Epic Conditions." The Steamboat episode airs March 4 at 7 p.m.
Stories this photo appears in:
Weather Channel, Warren Miller bring 'Boat to national audience
The first image is of gently falling snow. Then, as the music picks up speed and a narrator introduces the audience to Steamboat Springs, a skier drops off a rock into a pile of powder.
February 20, 2007 12:06 a.m.