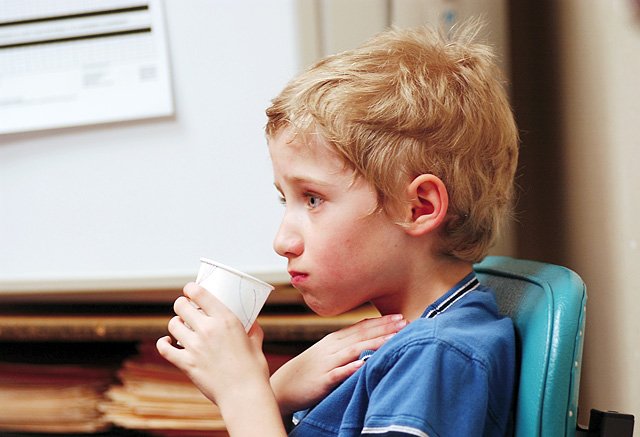 Strawberry Park Elementary School student Max Luber struggles to swallow a Tylenol on Tuesday in the nurse's office. Health aide Beth Stevens said she saw 36 sick students Tuesday at the school. Luber was complaining of a fever and an earache.
Stories this photo appears in:

Sick students plague local schools
Teachers at Christian Heritage School are feverishly trying to get their hands on one thing - Lysol.
February 7, 2007 midnight