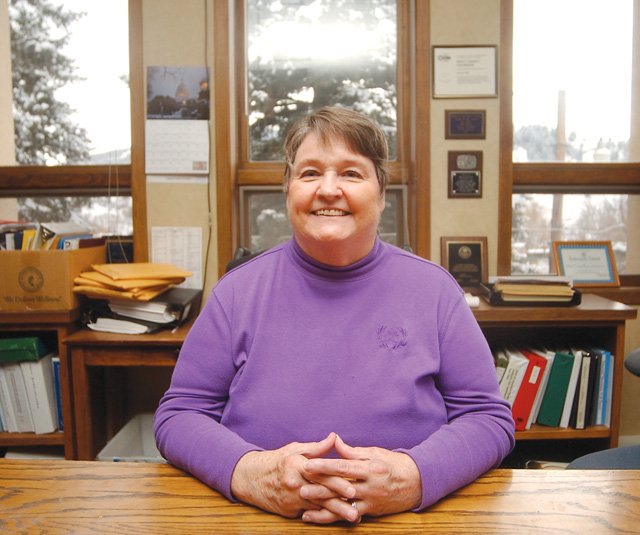 Nearly two years after a near-fatal illness and the loss of her right leg, Routt County Commissioner Nancy Stahoviak continues to serve her community. Stahoviak, who turns 60 next month, said her health is stable.
Stories this photo appears in:

Commissioners to host sheriff, public
Routt County officials will discuss the future of GRAMNET Tuesday, less than a week after Routt County Sheriff Gary Wall announced his office will no longer contribute to the regional drug task force.
February 19, 2007 midnight

Stahoviak overcomes obstacles and keeps pushing forward
Nancy Stahoviak joked at a recent meeting that she is in favor of global warming.
February 4, 2007 midnight