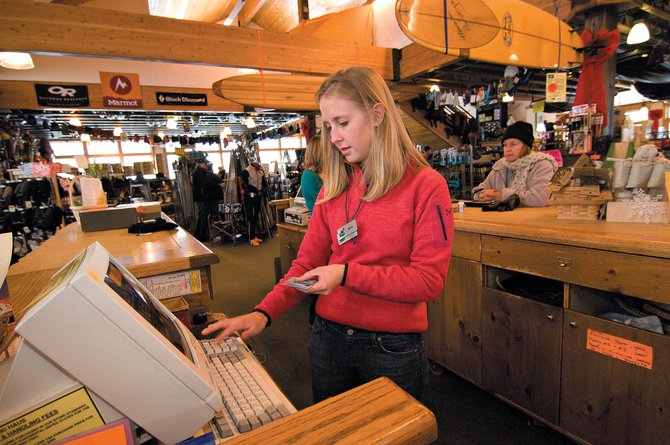 Ski Haus employee Arlie Chapman rings up a post-Christmas sale at a local outdoor store earlier this week while customer Diane Glover waits in the background. Business was steady after the holidays, bringing smiles to the faces of retailers looking for a strong finish to 2007.

Stories this photo appears in:

Merchants saw improvement over 2006, but still long-term lows
After getting off to a slow start earlier this month, holiday sales boomed in Steamboat Springs the week before Christmas, but still fell short of previous years for most local retailers.
December 30, 2007 midnight