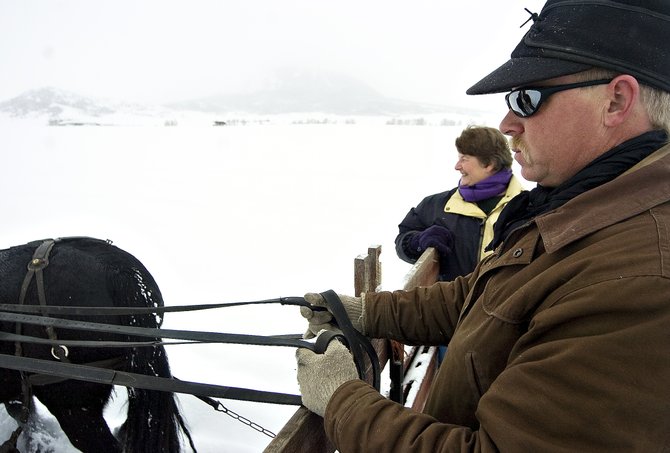 Matt Belton, right, drives a team of horses drawing a hay-laden sleigh across the Warren Ranch to feed cattle Friday morning. Theresa Brust, left, and her husband Dennis (not pictured) live near the Beltons and help with feeding on the ranch each morning.
Stories this photo appears in:

Since 1997, Routt County has helped conserve 11,525 acres at a cost of about $4.7 million. That comes to a $408-per-acre cost to county taxpayers.