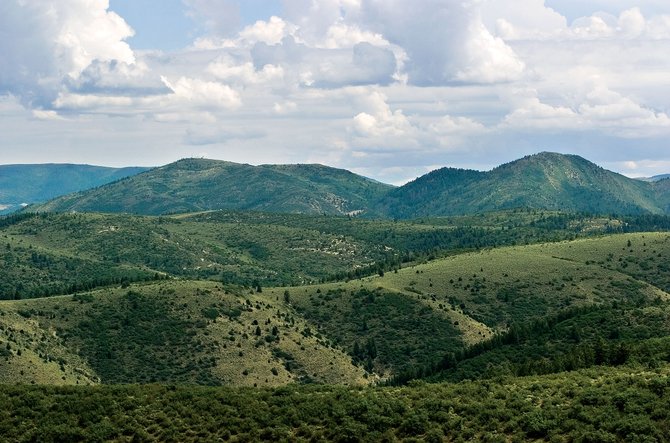 The future of the Roan Plateau, which spans more than 70,000 acres near Rifle and Parachute, is a focal point in state and national debates about energy policy.
Stories this photo appears in:

Sale of oil and gas leases on the Roan Plateau falls far below some industry projections
This morning's long-awaited sale of oil and gas leases on the Roan Plateau in western Colorado netted the government a significant sum by lease sale standards, but far below some of the industry's more ambitious predictions.

Western Slope lawmakers: Use exploration revenues locally
Months after floating the idea with a colleague, and after criticism from some Western Slope lawmakers and fellow Republicans, state Rep. Al White of Winter Park is now distancing himself from a proposal to use mineral exploration revenues to help Colorado's ailing higher education system.