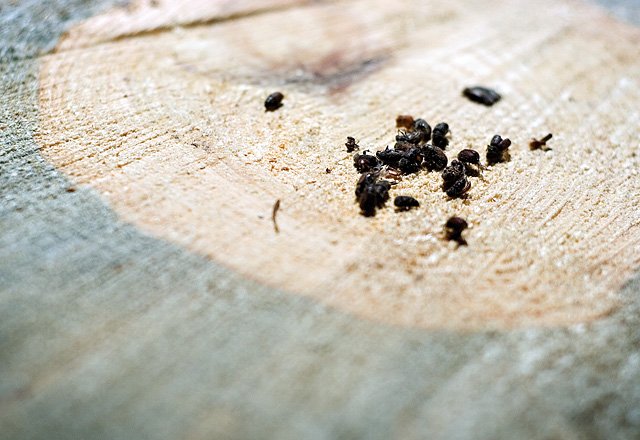 Beginning next week, several Routt National Forest campgrounds will be closed as a Forest Service contractor sprays trees with a pesticide officials say will prevent pine beetles from attacking the trees next spring.
Stories this photo appears in:
Routt forest sites to close for bark beetle extermination
When you've got termites, you call the exterminator. When you've got pine beetles, you call the U.S. Forest Service.