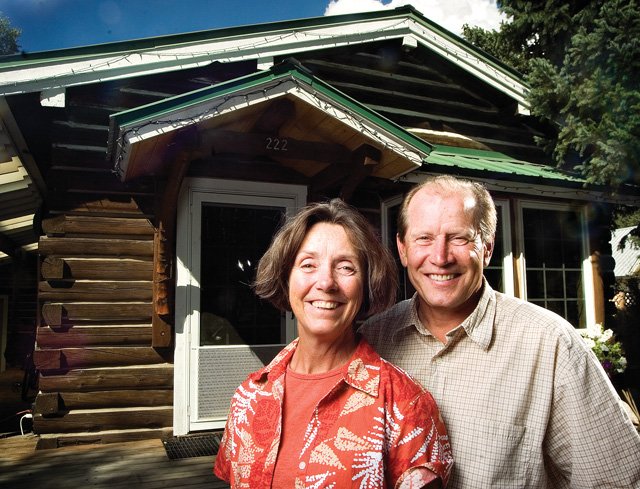 Anita Hawkins, left, and her husband, Rob, shown here in front of their home on James Street in Steamboat Springs on Wednesday afternoon, are concerned about the City Council's possible steps to revise the historic preservation ordinance.
Stories this photo appears in:

Rob and Anita Hawkins live in a log cabin on James Street that was built in 1896 in Hahn's Peak. The cabin was moved to Steamboat Springs during the Great Depression to help provide affordable housing.