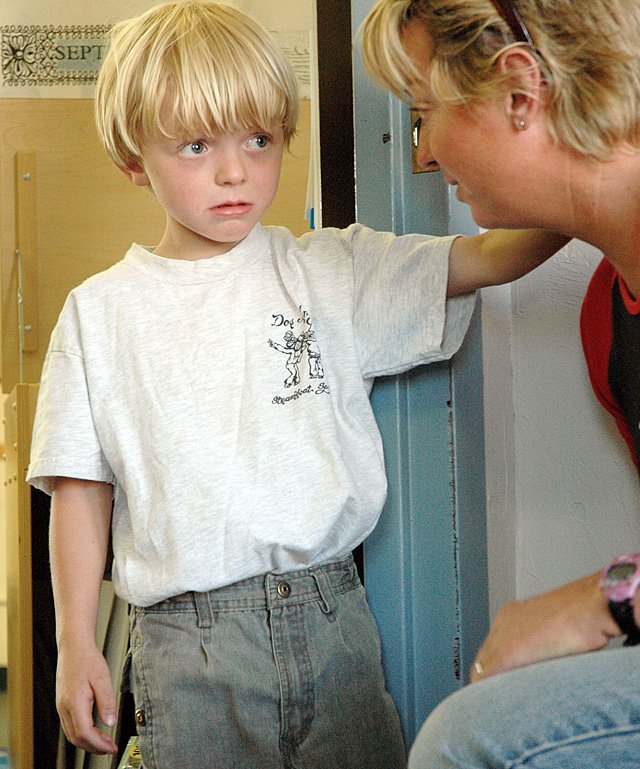 Kindergarten student Liam Baxter looks at his mother, Michele Baxter, before heading into Sharon Clementson's classroom at the temporary Soda Creek Elementary School. "If he hadn't cried, I'd of been fine," said Michele Baxter, as she wiped tears from her eyes after dropping her son off at school.
Stories this photo appears in:

Lisa Eck couldn't stop smiling as she videotaped her daughter, Lauren, in front of a Soda Creek Elementary School kindergarten class on Lauren's first day of school.