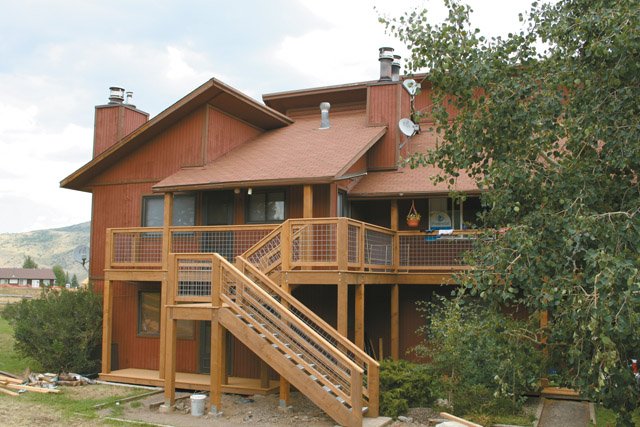 The 41 condo owners at Wagonwheel in Stagecoach have invested $197,000 in rebuilding their front decks this summer. The intent is to keep pace with the increasing quality of new development in Stagecoach. The homeowners have a 10-year plan to continue improvements at a project that is more than 30 years old.
Stories this photo appears in:
Wagonwheel owners get together to improve their homes
The homeowners at one of the older condominium projects in Stagecoach were planning to meet this weekend to talk about rebuilding the playground at Wagonwheel.