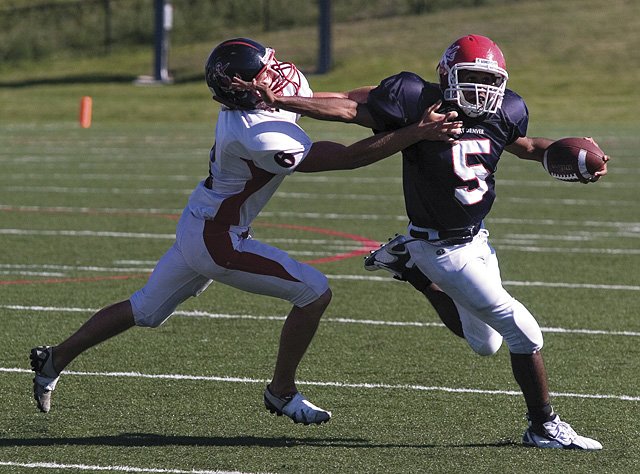 Sailors linebacker Ben Deline, left, tries to sack Kent Denver quarterback Kendall Early during the matchup between Steamboat Springs High School and Kent Denver High School in Denver on Friday afternoon. Steamboat came away with the victory, 23-14.
Stories this photo appears in:

Youth prevails in game against Kent Denver
In the ultimate bend-but-don't-break game, the Steamboat Springs High School football team didn't act its age. If fact, considering the numerous sophomores and first-time starters sprinkled throughout the lineup, the Sailors played like a team versed beyond its years during Friday's 23-14 win against Kent Denver.