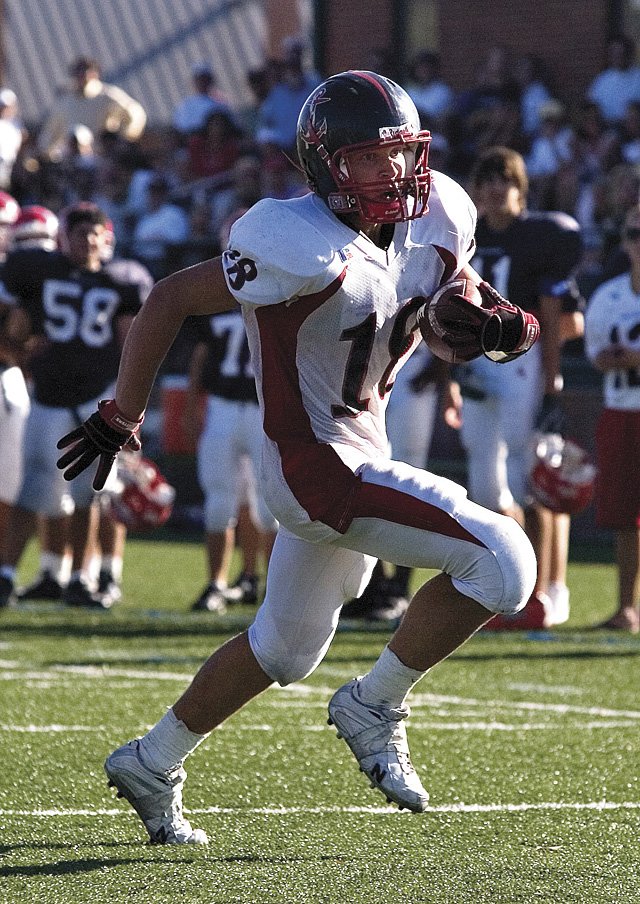 Sailors wide receiver Nigel Hammond streaks toward the end zone for a touchdown during the third quarter of Steamboat's 23-14 win against Kent Denver High School in Denver on Friday afternoon.
Stories this photo appears in:

Youth prevails in game against Kent Denver
In the ultimate bend-but-don't-break game, the Steamboat Springs High School football team didn't act its age. If fact, considering the numerous sophomores and first-time starters sprinkled throughout the lineup, the Sailors played like a team versed beyond its years during Friday's 23-14 win against Kent Denver.