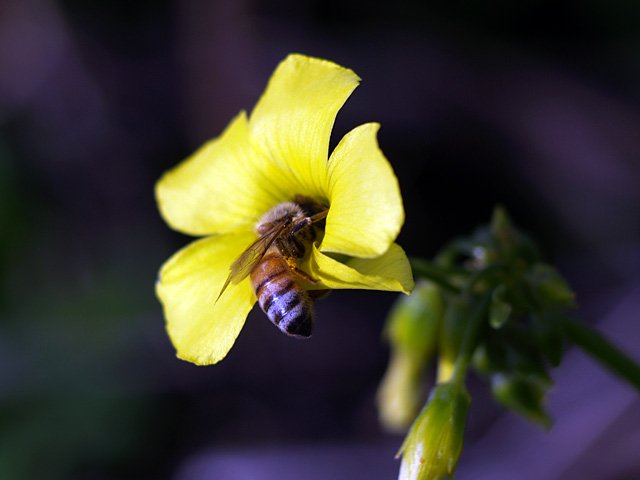 Honeybees are an example of insects that can be either beneficial or pesty. Honeybees pollinate garden plants, but can become pests when they nest in the walls of homes.
Stories this photo appears in:
Like many gardeners, I've had to work hard to get over my fear and dislike of bugs. Even though many of them might creep us out, we need to recognize that they serve a beneficial purpose - for the most part. Even annoying mosquitoes provide food for frogs and other animals that is so necessary for ecological balance.