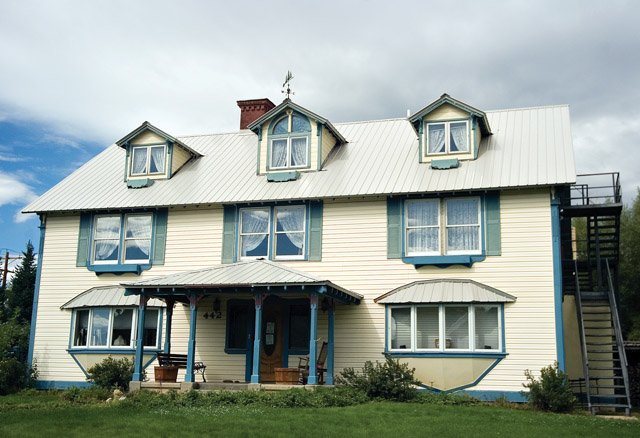 The former Steamboat Springs Bed and Breakfast, 442 Pine St., built in 1948, could be demolished within a month by its new owner. The city's Historic Preservation Advisory Commission recommended a 30-day waiting period before demolition, but after that period, the city's current historic preservation laws require no preservation action from the owner. The Steamboat Springs City Council will discuss a 90-day ban on historic demolition permits Tuesday.
Stories this photo appears in:

In a grainy, black-and-white photograph in Centennial Hall, a building that once was the Steamboat Springs Bed and Breakfast on Pine Street can clearly be seen from the photographer's vantage point, across the Yampa River on Howelsen Hill.