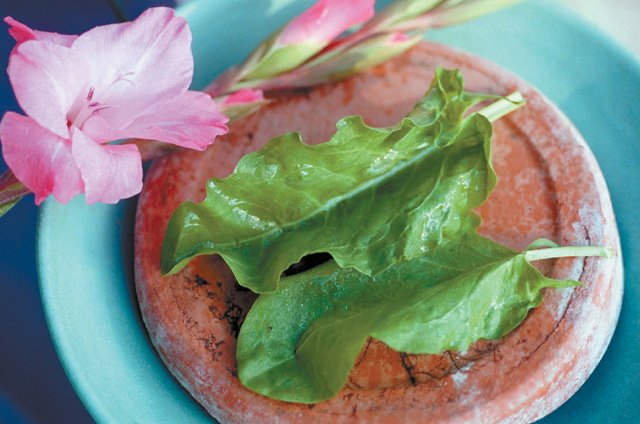 The lemony flavor of sorrel makes it a great addition to almost any food, particularly salad.
Stories this photo appears in:
It seems there is always room for just one more plant in the herb garden, and while poking through catalogs, I was reminded of an old favorite - sorrel. Sorrel is a hardy perennial that appears early in the spring and lasts until autumn. It is an herb that is most commonly used as a salad green. But because it's not one of the more elite herbs, it suffers from benign neglect in both the garden and the kitchen.