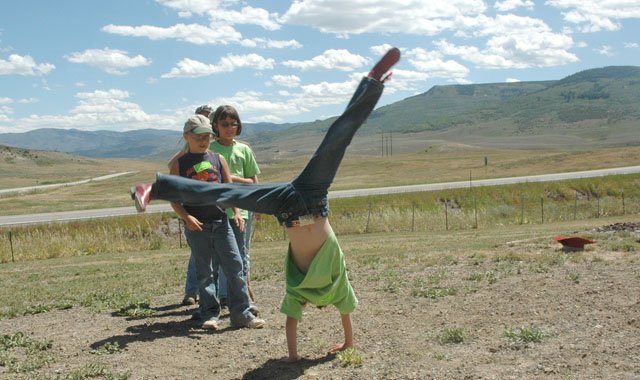 Karissa Harves, 8, completes a cartwheel during a team cheer Friday while Dakota Bruner, front, and Joplyn Brittain watch. The girls choreographed a Christian cheer as part of the South Routt Bible Church Horsemanship BIble Camp.
Stories this photo appears in:
South Routt Bible Church camp combines horses, lessons of the Lord
Kicking off her tennis shoes and slipping on her cowboy boots, Stagecoach resident Joplyn Brittain could barely contain her excitement as she ran in the direction of the horse arena Friday.