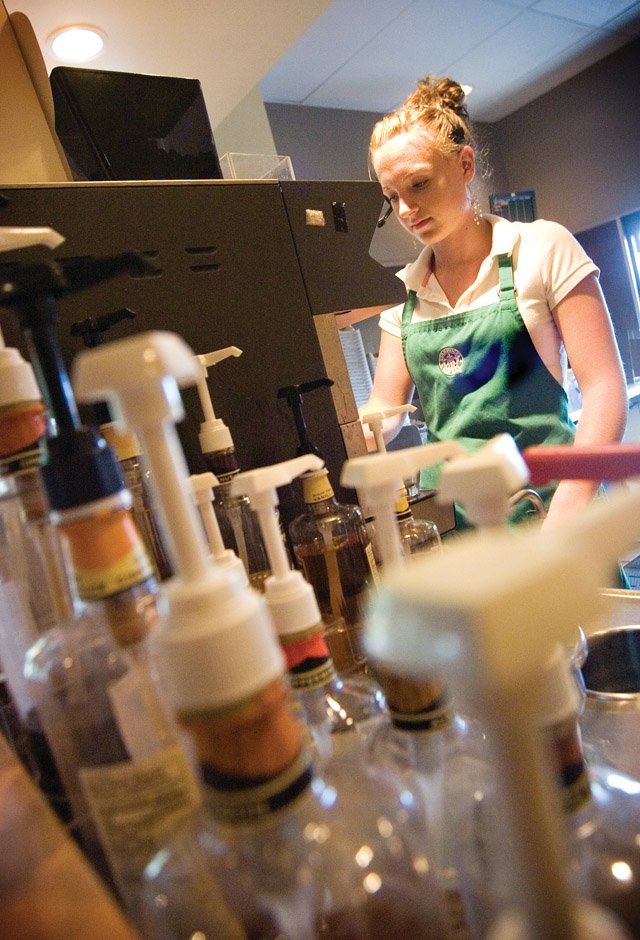 Taylor Miller-Freutel prepares a coffee drink behind the counter Wednesday at Starbucks on U.S. Highway 40 in Steamboat Springs. Starbucks is one of a handful of "formula" stores already operating successfully in the Steamboat area. The city is considering an ordinance that would make it more difficult for formula stores to open in downtown Steamboat.
Stories this photo appears in:
Ordinance would limit chain businesses downtown
City planners have drafted an ordinance that would make it harder for chain stores such as Gap or Starbucks from setting up shop in downtown Steamboat Springs.