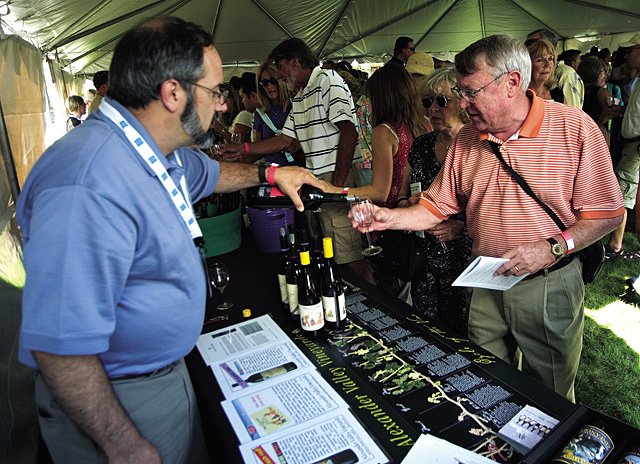 Winery representative Stewart Vandenberg, left, pours a taste of wine for Tom Gray, right, during the annual Steamboat Wine Festival's Stroll of Steamboat event Friday evening on the courthouse lawn.
Stories this photo appears in:
I'd like my fish pan-seared with an orange balsamic drizzle
Good evening folks. Tonight's specials include a roulade of Idaho chukkar breast marinated in Snake River gooseberry confit and topped with a juniper reduction and dollops of crÃme fraiche de chanterelle.