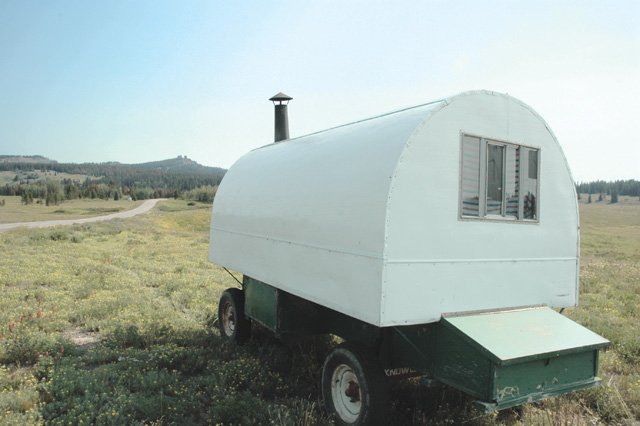 Sheep and cattle herders spend up to four months camped in the Routt National Forest in tents and trailers. Nicolas Poma Castro's living quarters, near Dumont Lake in the shadow of Rabbit Ears, is sparse, but the native of Peru said it's all he needs..
Stories this photo appears in:
Nicolas Poma Castro said the wildflower-strewn meadows of the Routt National Forest reminded him of his childhood herding sheep in the shadow of the Andes Mountains.