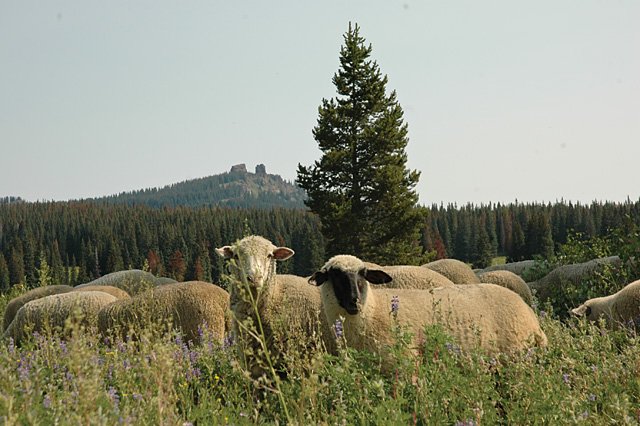 A band of sheep graze near Dumont Lake this week. The Routt National Forest allotes more than 40,000 cattle and sheep to graze throughout the forest.
Stories this photo appears in:
Nicolas Poma Castro said the wildflower-strewn meadows of the Routt National Forest reminded him of his childhood herding sheep in the shadow of the Andes Mountains.