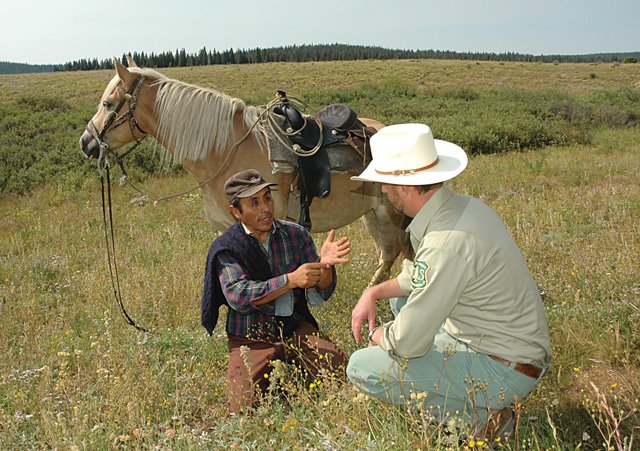 Nicolas Poma Castro visits with Erik Taylor of the U.S. Forest Service Tuesday near Dumont Lake. Castro, a native of Peru, works July through October as a sheep herder in the Routt National Forest.
Stories this photo appears in:
Nicolas Poma Castro said the wildflower-strewn meadows of the Routt National Forest reminded him of his childhood herding sheep in the shadow of the Andes Mountains.