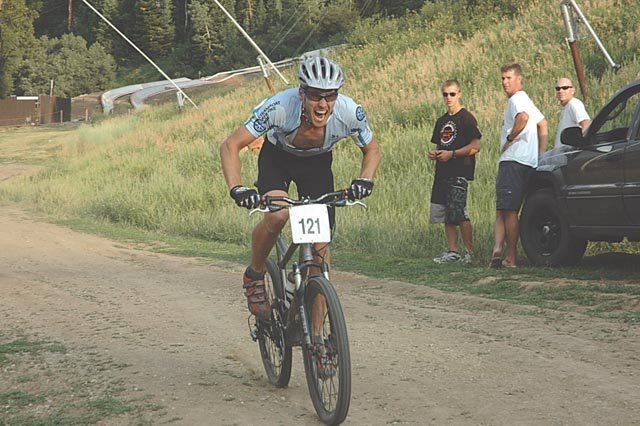 David Gale finishes Wednesday's Town Challenge race. Gale finished with a time of 45 minutes, 27 seconds in the men's pro/open division.
Stories this photo appears in:
Despite several crashes, a couple of brushes with trees, a disintegrated front end and a several hundred yard sprint to the finish, locals Zach Ruppel and Paul Rose accomplished something that's never been done in the Steamboat Springs Town Challenge Mountain Biking Series.