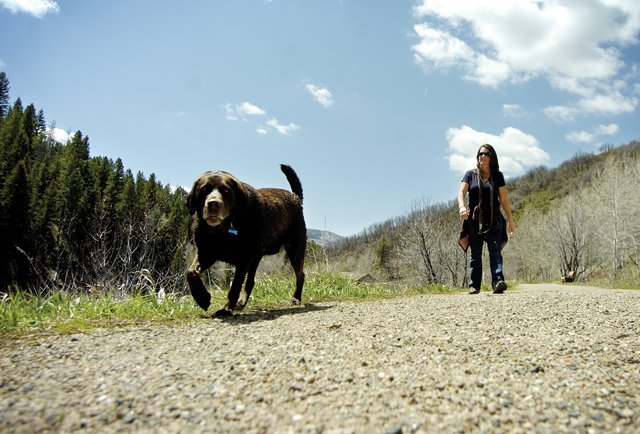 Kate Herzog hikes along the Spring Creek trail in Steamboat Springs with her dog, Cosmo (not pictured), and another labrador retriever, Henry, left, on Friday.
Stories this photo appears in:

It's not just a walk in the woods
Hiking opportunities abound in Northwest Colorado. Besides the miles of trails and acres of open public lands to be explored, hikers can find an exciting range of wilderness environments - including Alpine tundra, rivers and creeks, lush forests and desert canyons.
Hikers and bikers find ways to beat the mud-season blues
It's an odd time of year when you can look out at the sun-soaked green valley floor and decide to go for bike ride, only to have it inevitably shut down the second you head off-road, up the mountain and onto the melt and the mud.