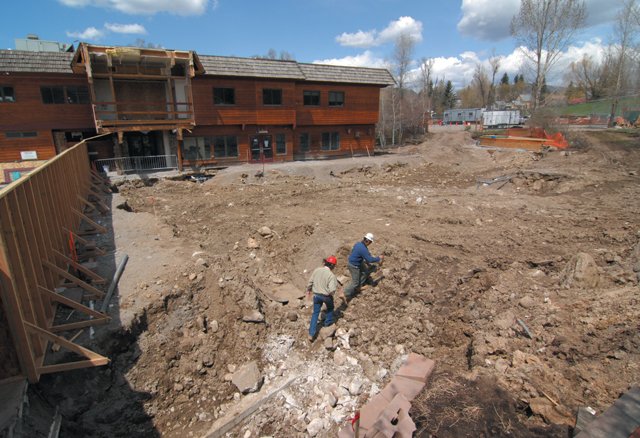 The pools and water slide that have been a part of the Old Town Hot Springs for decades have been removed as part of a $3.5 million renovation project. On Thursday, engineer Hal Schlicht and general contractor Chris Perkins were touring the site and checking out its conditions.
Stories this photo appears in:
Water slide and hot pools removed from Old Town facility
Pat Carney has been through several construction projects in her 32 years as the director of the Old Town Hot Springs facility, but the current one is the biggest yet.