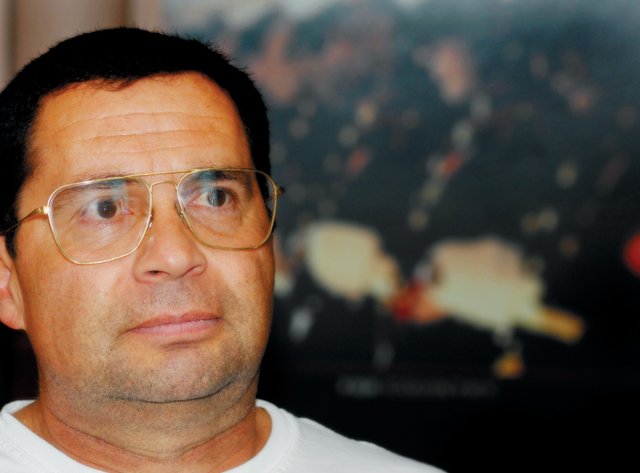 Michael Condie, service officer at the Routt County Veterans Affairs office, stands in front of a poster of Marines in his Sundance Plaza office. Condie has worked for years to bring health care for veterans to Northwest Colorado, and found out Wednesday a VA clinic will open in Craig in September.
Stories this photo appears in:

Veterans Affairs to open community clinic in Craig
Veterans in Northwest Colorado will be able to get medical care in Craig this fall. U.S. Sen. Ken Salazar and U.S. Rep. John Salazar, Democrats and brothers, announced Wednesday the Department of Veterans Affairs will open a community-based outreach clinic in Craig. A VA press release said the nurse-run clinic will open no later than Sept. 30 and will provide part-time service five days a week "in leased or donated space."