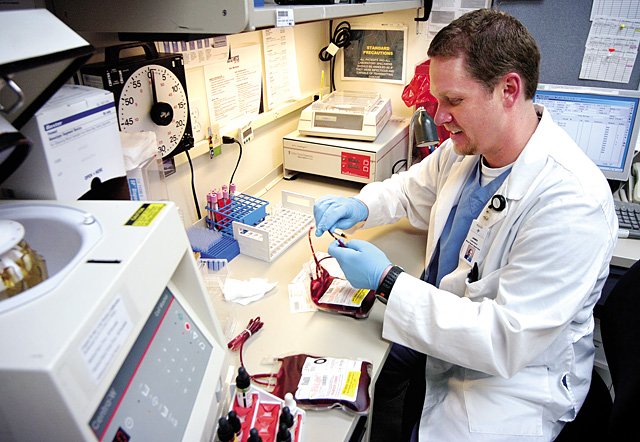 James Wirta, the Blood Bank Supervisor at Yampa Valley Medical Center, demonstrates the proper testing technique for donated blood in the hospital lab Tuesday. Although the blood has already been typed and tested for diseases before it arrives at the hospital, technicians must test the blood's compatibility with potential recipients before administering the unit to a patient.
Stories this photo appears in:
Bonfils to visit Yampa Valley Medical Center on Thursday
Donating blood usually takes less than one hour, but the results can last a lifetime.