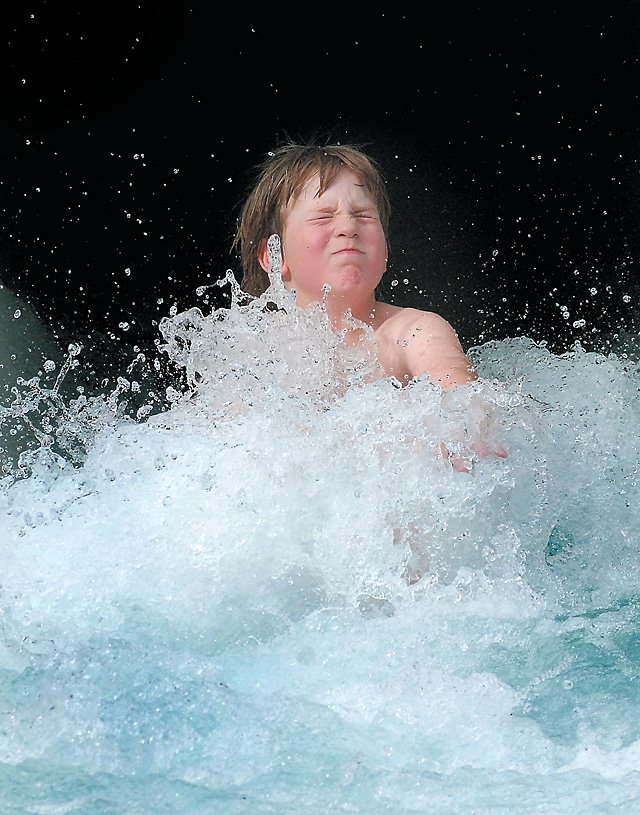 Jon Cabak splashes into the pool at the bottom of the Old Town Hot Springs waterslide Monday afternoon. The slide is scheduled to shut down after Saturday as part of renovations.
Stories this photo appears in:

Old Town Hot Springs renovations up for final approval
City officials could decide tonight whether to allow construction of two new waterslides that a city planner said would bring "too much Disneyland" to downtown Steamboat Springs. In a meeting that begins at 5 p.m. at Centennial Hall on 10th Street, the Steamboat Springs City Council is scheduled to act on final development plans for $3.5 million in renovations to the hot pool area at the Old Town Hot Springs, a recreation center in downtown Steamboat.