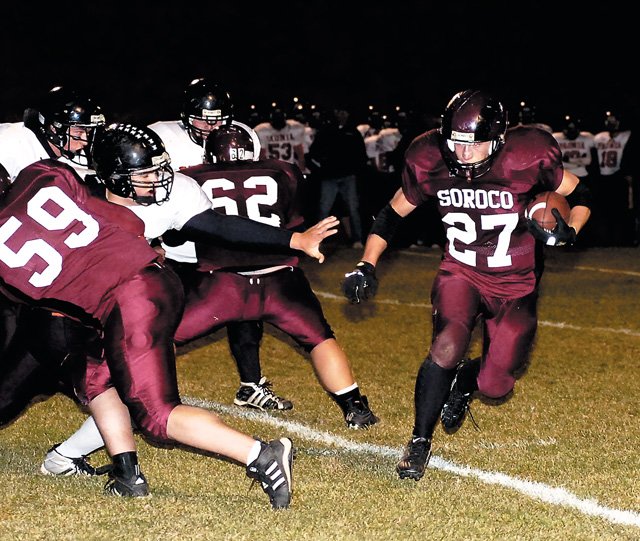 Soroco running back Bryan Spaeth takes advantage of a block to find some room in the second half of Friday night's homecoming game against Paonia. After falling behind, 19-0, the Rams made a late run, but lost, 19-13.
Stories this photo appears in:
If the Soroco football team ran track, they'd be a shoo-in to run the last leg of a relay.