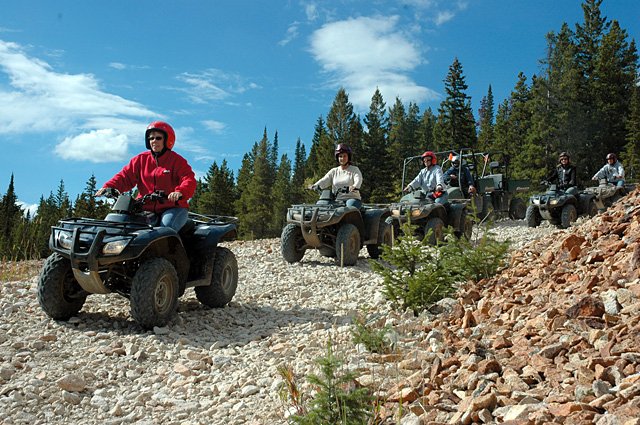 Roseanne Paul finds herself a long way from Iowa on the rocky descent from Hahn's Peak.
Stories this photo appears in:

All-terrain vehicle tours provide access to North Routt's best views
The Hahn's Peak pyramid that rises above Steamboat Lake beckons visitors and locals to soak in the sweeping view from its summit. For those who want to experience the view - now amplified by the fading shades of fall colors - but would prefer not to hike, all-terrain vehicles provide quick access to just below the mountain's summit.