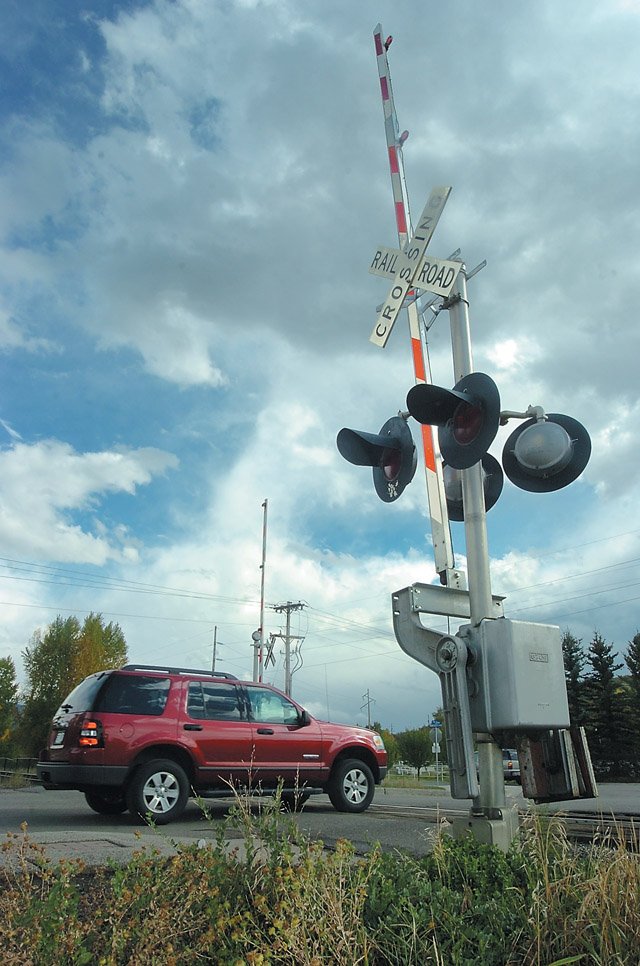 A car crosses the train tracks at Fifth Street on Friday afternoon. City officials in Steamboat Springs have begun conversations with Union Pacific Railroad on ways to improve crossings within city limits, including the crossing at the Fish Creek Mobile Home Park. There have been nine accidents at that crossing since 1975, including two this year.
Stories this photo appears in:

Despite rash of accidents, railroad crossing upgrades not a sure thing
Three days after the third vehicle-train collision in Steamboat Springs since December, a city official said plans are under way to improve at least one area railroad crossing. But he cautioned that adding safety features to crossings often can involve more than simply installing gates or lights.
September 16, 2006 midnight