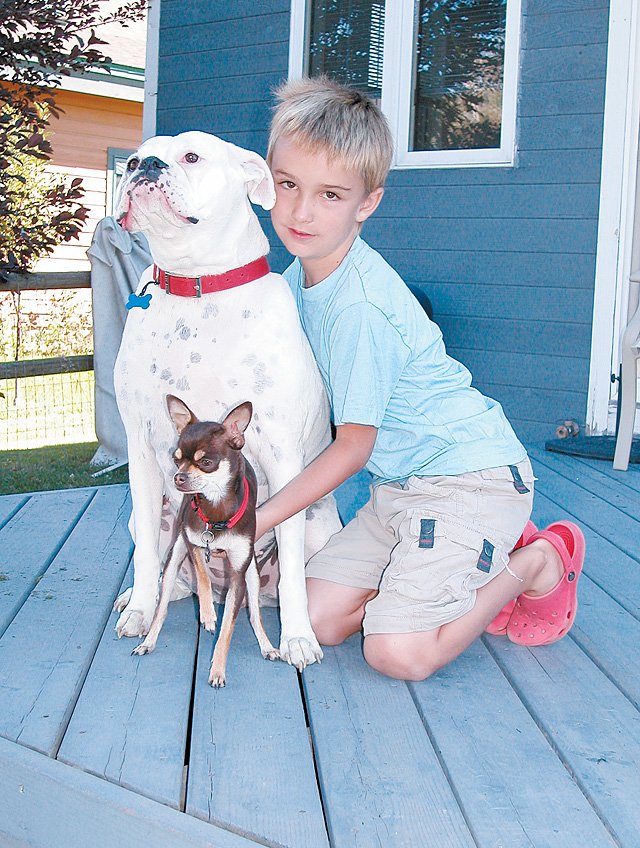 Christopher Ashby, 6, and Niya the boxer sit on their front porch with Bambi the Chihuahua after her return home.
Stories this photo appears in:

Escaped Chihuahua discovers next best thing to calling for help
We may never know what compelled Bambi to go AWOL on Aug. 22. Was it separation anxiety? Or was it a case of reaching for a lifelong dream of working for the phone company? Perhaps Bambi was simply answering the call of the wild. Could a Chihuahua ever be devious enough to hatch a plot? A scheme resulting in her owner's mother-in-law crawling under a truck in her nightgown? Bambi ain't talkin' to the press this week.